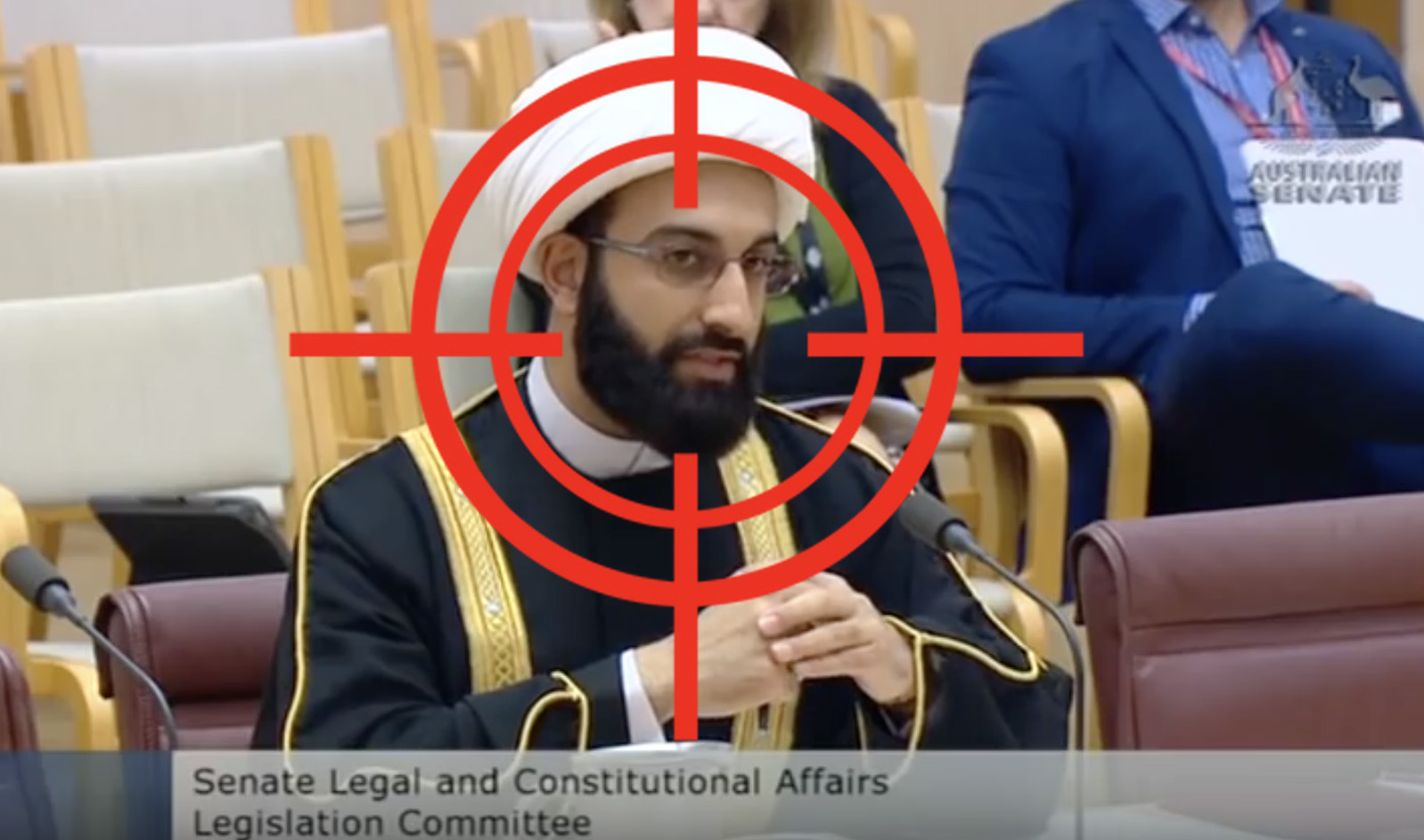 In exactly 15 days, I will have to defend myself in court against an 'Islamic extremist' principal lawyer who wanted ISIS to behead me
They've tried everything:
Character assassinations, physical attacks, raided my home and destroyed my vehicle, mass reported me on social media and unpublished my pages, and they continue to fail every time they attempt to silence me.
I have been under a "suppression order" since the 28th of February 2019, and limited to what I can say. However, before the 'order' came through, I wrote the following detailed reports: Here and here. I also spoke about this on video, here.
A Breakdown of What's Happening Right Now:
I was invited by the Australian Senate to give evidence against Islamic Extremists in Australia. The committee was chaired by Senator Ian MacDonald. You can watch my testimony here.
An 'extremist Muslim' lawyer shared the footage of my hearing and:

A) Believed there should be a law to poison me. B) Wished for ISIS to behead me and turn my head into a meal.

This is something ISIS actually does, it's very graphic, if you really want to see how ISIS cooks heads after they behead them, click here. The point I am trying to make is that the 'extremist' lawyer was not using metaphors, this is an actual ISIS practice that he wished upon me – in Australia. He is also a migration agent, which leads to the question: If this is his ideology, who has he brought into Australia?
I shared the comments he made publicly, onto my pages to raise awareness about this serious threat.
Members of the public, and my online followers, rightfully expressed outrage at his comments by contacting his office and condemning his actions.
The 'extremist' lawyer raced to file a bogus case against me with the Police and Court, claiming that I began harassing him and directed my followers to harass him. He did not tell the police or court what he had done.
I am now being dragged to the courts as he claims that my actions resulted in his loss of business and emotional stress.
Once I win this, I will release the full story, including all related documents, and show how they are abusing the law to silence those who expose them in Parliament.
We need to look at the bigger picture. They are trying to silence me by using and abusing the law. They are testing the waters. If the Islamist Extremists win this case, it's over for us – and nobody would dare testify against them in Parliament.
Help me Fight Back:
Please note that our website servers are based in the USA as a result of a security upgrade in January 2019, which means that all currencies on this website are in USD; feel free to adjust your donation amount accordingly. Be sure to check back during February 2020 for updates on this case for full transparency of your donation.