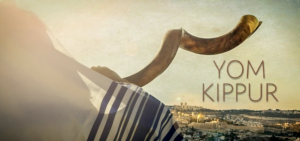 Sep 18, 2018
Yom Kippur, the Day of Atonement, is perhaps the most important holiday in the Jewish calendar. It marks the end of a period of introspection and repentance. A 25-hour fast begins at sunset on September 18, ending sundown on September 19. I want to wish our Jewish brothers and sisters an easy and meaningful fast, as well as the fullness of God's abundant grace and mercy.
I would also like to take this opportunity to remember Ari Fuld. As the Jewish people prepare for Yom Kippur, a family is still reeling from the loss of their father, son, brother and husband; who was murdered by a Palestinian terrorist. May the Lord give him peace, and bless his family and help them through this difficult time.
May you be sealed in the Book of Life.
G'mar Chatimah Tovah!
Imam Tawhidi