URGENT UPDATE: Arezu was due to receive a decision from the courts on Friday 17th July. This didn't happen, and the courts have delayed her case. Her time in Switzerland is running out, and her legal fees are increasing daily. Her lawyer in Bern is doing everything he can to prevent her deportation, and this foundation is doing the impossible to provide them with the resources to make this happen. 
Arezu should not be deported back to Iran. She can not make it. Please read her story below and consider making a donation today.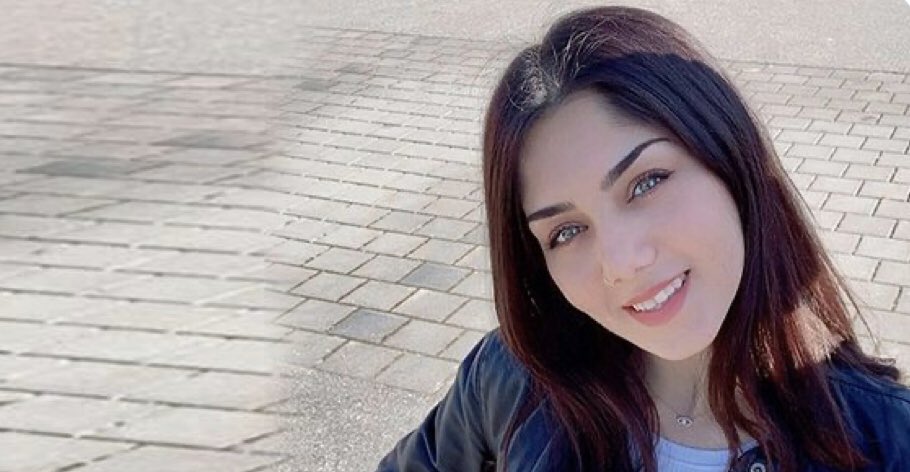 Arezu Eliassi is a 22-year old Kurdish-Iranian lady that left Iran and sought asylum in Bern, Switzerland, along with her family.  She is a well-known young activist for freedom, liberty, and human rights in Iran.  After spending five years inside a camp, she has now been placed in detention and was set to be deported back to Iran because the authorities don't think her activism will result in imprisonment or torture if she is returned to Iran. 
Thanks to your support, Arezu now has a lawyer representing her case. However, she still requires our help to maintain this legal representation. 
The decision to deport her is very wrong, as we have seen women being imprisoned over social media posts that are not in favor of the Iranian regime, let alone being an activist for human and women's rights. Arezu has already been interrogated by the regime, and both death and rape threats have been directed towards her upon news of her deportation back to Iran.
Imam Tawhidi has been authorized by Arezu to campaign for her and represent her in her case; now, and (God forbid) if she is deported back to Iran.
This campaign aims to save Arezu from deportation. All funds from this campaign will go directly to Arezu's legal creditors.
Below is the deportation letter from the authorities in Switzerland; as well as the Islamic Republic of Iran's detainment and interrogation letter. What awaits her in Iran is unspeakable. Additionally, GoFundMe has suspended her campaign for no legitimate reason whatsoever, see below images.
All transfer receipts will be posted below accordingly. 
Please Make a Donation Below. 
Donations are in USD. Please adjust your donation amount accordingly. Thank you.
Transfer Receipts:
First Transfer:
Note: The donation amount has been blurred for Arezu's own safety as she resides within a camp.
Funds are paid to her lawyer immediately after being received.