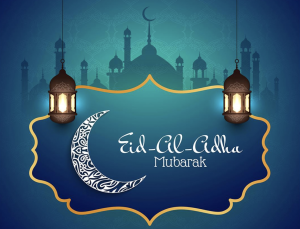 I wish the Muslim world a happy and blessed Eid al-Adha. These days are of the most important days of the Islamic calendar. May the blessings of these days illuminate our hearts, minds, souls, and may all of our prayers be answered.
Let us sacrifice by donating blood to those in need and money to the poor, instead of shedding the blood of animals.
May Allah accept your good deeds, forgive our past errors and grant us all satisfaction and happiness.
Have a blessed Eid!
Your Brother in Faith.
Imam Mohammad Tawhidi